An olive 'Tree of Healing' was planted in the Cathedral Churchyard to commemorate the 2017 London Bridge attack, acting as a living memorial.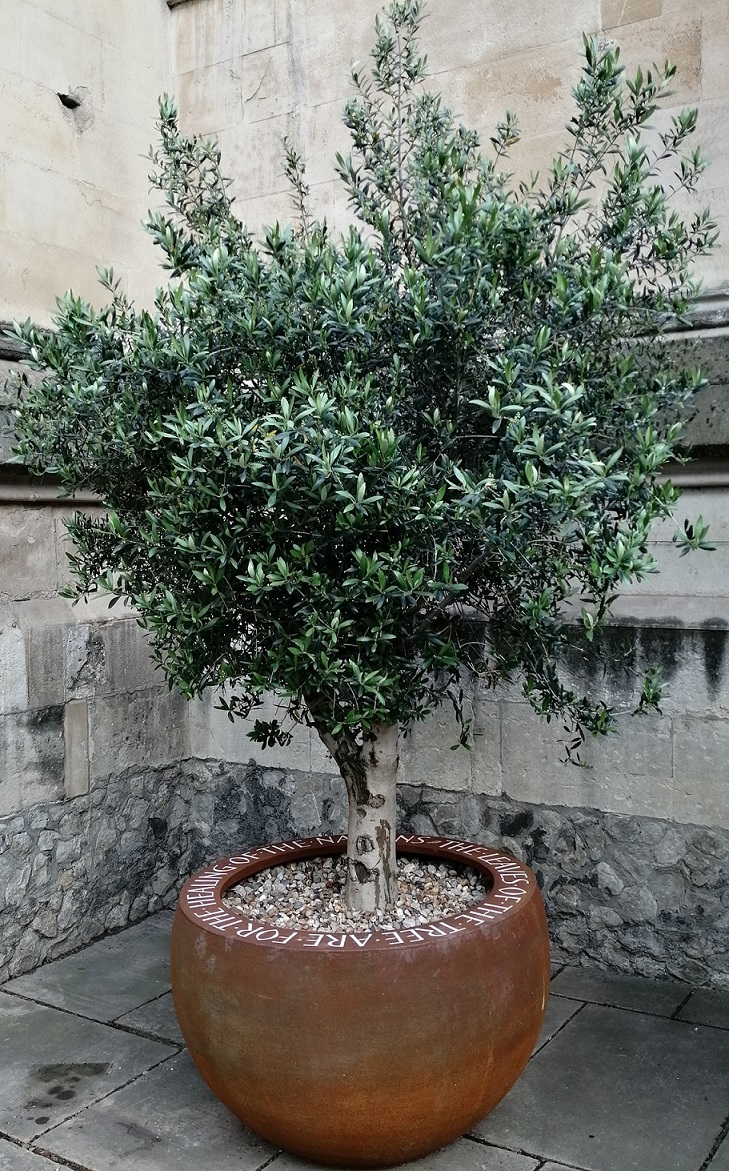 As has become the case after so many disasters or deaths flowers were spontaneously laid as a mark of respect. Most of these were brought to the south end of London Bridge. Two weeks after the attack the flowers were removed and composted. The promise was made then that the compost would be used to plant a tree and we decided to plant an olive tree. The olive tree carries huge symbolic power; its oil has long been used to anoint the sick as we pray for healing. Even more significantly for Jews, Christians and Muslims when the dove returned to Moses in the ark it carried a branch of the olive, a sign of peace and of God's blessing. This is thus a tree of remembrance and a 'Tree of Healing'. Around its pot is inscribed a verse from scripture: 'The leaves of the tree are for the healing of the nations.' (Revelation 22.2)
The Cathedral gratefully received donations from Southwark Council and Borough Market toward the Tree of Healing. The Churchyard is nearly always open to the public, but please do check our website for notice of any event that may cause the Cathedral to be closed when you wish to visit.