The Refectory Café is the ideal place to have tea after touring the Cathedral or relax with friends over lunch
Why not try our delicious home baked cakes, sandwiches and hot lunches in a warm and welcoming enviroment.
In the summer the Refectory Café opens directly onto a bright and sunny courtyard during summer where we serve chilled drinks and ice creams. During the colder months enjoy hot drinks, soup and other tasty meals to warm you up.
Opening Hours
Monday – Friday
9.00am - 5.30pm
Saturday – Sunday
9.30am – 5.30pm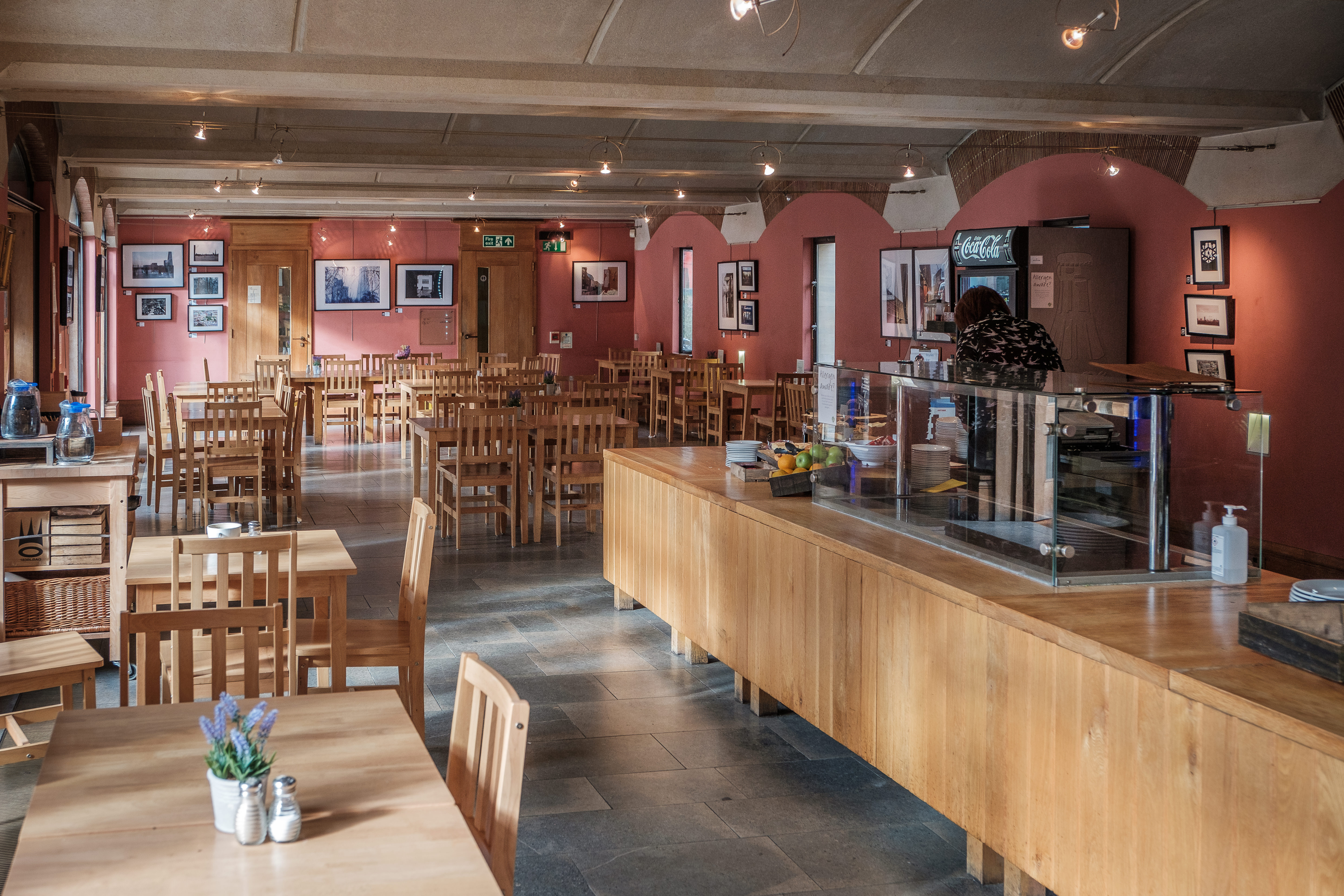 Access and Toilets
The Refectory toilets are reached by a set of winding stone steps. Accessible toilets with, baby-changing facilities, can be found on the ground floor at the west end of Lancelot's Link. The Refectory is accessible for wheelchair users and visitors with pushchairs through the Millenium Courtyard entrance.
You can contact the Refectory by telephone on 020 7367 6728 or by email
New Caterers Announced!
Southwark Cathedral is delighted to announce that, following a competitive tendering process, LEAFI has been appointed as our new contract catering partner. LEAFI will take over on 1 August 2019 following the end of the previous contract with Elior who have been our partners since 2009.
LEAFI will carry out a refurbishment of the Refectory space and Millennium Courtyard and will re-brand the space as Southwark Cathedral Café. LEAFI currently operate in nine sites including Foyles in Charing Cross Road, St John's Smith Square in Westminster and Turner Contemporary in Margate.
Rod Kemp, founding director lf LEAFI says: "We are delighted to announce a new partnership with Southwark Cathedral. We will be taking on the Refectory café, events and hospitality catering at the Cathedral from August 1st.
Our vision is to provide a vibrant, seasonal, contemporary and accessible offer, to all visitors. We will be utterly inspired by the location beside one of London's most exciting food hubs. Our food will be cooked on site, using fresh local ingredients. Our cakes, tray bakes and tarts will also be made on site. We are particularly excited to be able to use local suppliers and to bring something of the nearby Borough Market to the café. We are looking forward to working with the Cathedral and offering a café experience that is fitting to the congregation, local office workers and international visitors.".
The Dean of Southwark, Andrew Nunn says: "We are delighted that LEAFI are to be our new catering partner in our newly imagined Cathedral Café. Hospitality is key to our mission at Southwark Cathedral and we are confident that our visitors will receive both a warm welcome and good food when they come to the café".