Each year the Cathedral organises an opportunity for people to make a pilgrimage
In previous years we have been blessed to visit Turkey, Greece, Syria, Rome and Assisi, Oberammergau, Armenia, Georgia, Greece, Santiago de Compostela, Jordan and Sinai.
In May 2011, 2013 and 2016 we went on a pilgrimage to the Holy Land.
To mark the 500th anniversary of the Reformation the Very Revd Andrew Nunn, Dean of Southwark led a group to Germany in May 2017 to visit places associated with Martin Luther.
2018 Holy Land Pilgrimage
A group, led by the Bishop of Southwark and the Dean of Southwark, will travel to the Holy Land from 19-26 February 2018.
In 2013 we first led a Diocesan Pilgrimage to the Holy Land and this was repeated in early 2016 as over 80 people from across the Diocese made the journey with us.
Our pilgrimages have been amazing experiences, and no two are the same. We love travelling with old friends, but we also hope that many people who have never been on pilgrimage to the Holy Land will join us in 2018.
The brochure can be downloaded here and a booking form here.
2018 Painted Churches of Romania
A group, led by the Dean of Southwark, the Very Revd Andrew Nunn, will travel to Romania from 4-13 October 2018.
For many years there has been an annual pilgrimage programme for the congregation at Southwark Cathedral and other friends. We often go to the traditional places of pilgrimage and, indeed, in 2018 we are travelling with the rest of the Diocese of Southwark to the Holy Land. However, we also try to include in the programme places which offer something different to the Christian pilgrim. It is for this reason that we will be travelling in the autumn on 2018 to Romania.
Since the opening up of eastern Europe in 1999, the riches of those countries have been rediscovered and can be enjoyed. We have already taken groups to Armenia and Georgia to experience the life of the church in those lands. Romania, however, has a very special history and a wealth of painted monasteries that we cannot wait to see and visit. In most churches the painting is on the inside but here it is the exterior walls that are painted with beautiful frescos celebrating the mysteries of the faith and the saints. They are jewel boxes. They are also set in some spectacular landscapes, areas full of myth and legend, not least the region of Transylvania that we will be visiting.
At the heart of pilgrimage is the journey, the intentional travelling, the experience of walking with Christ. This will be a very special journey and we invite you to travel with us.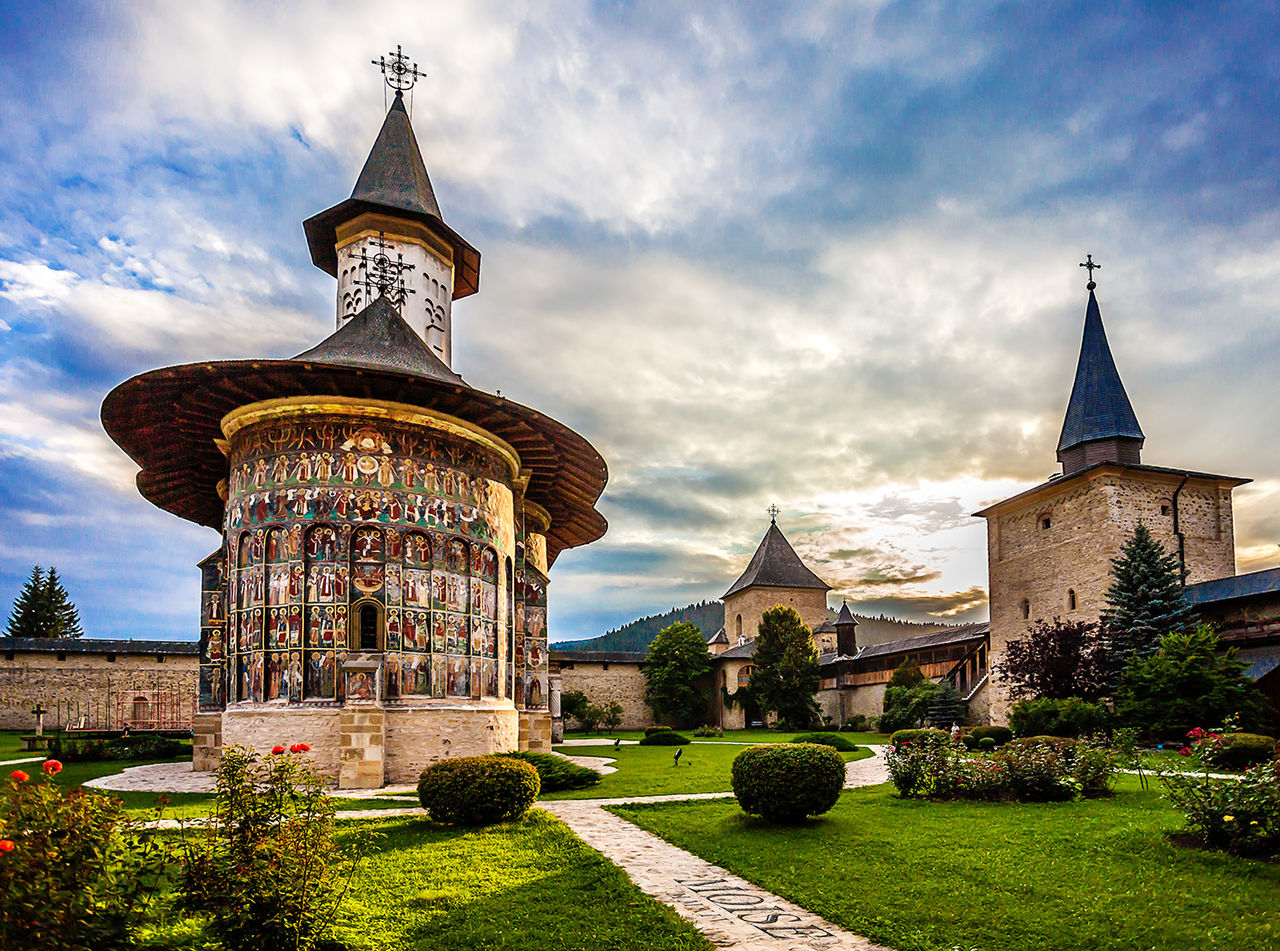 The brochure can be downloaded here and a booking form here.
Please send completed booking forms to:
Mr Mark Charlton
Pilgrimage Administrator
Trinity House
4 Chapel Court
Borough High Street
London SE1 1HW
Please email Mark Charlton for further details.